Public Art
---
Contact: susan@kaprov.com Studio: 718.624‑2775
---
Las Vegas Bus Stations
Commissioned by the Regional Transportation
Commission of Southern Nevada (RTCSNV)
---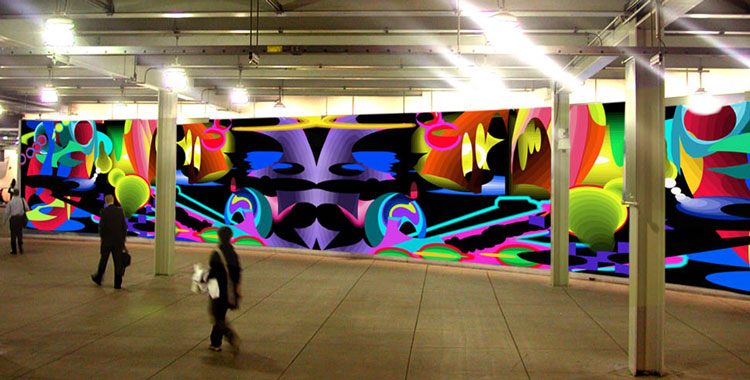 Night Riders
Visualization for PATH Station: Ground Zero, NYC
Back-lit glass on curved wall.
---
Kaleidoscope
Medium: Hanging Jacquard tapestry. 14 ft. x 32 ft.
Commissioned by the Prudential Insurance Co. of America.
---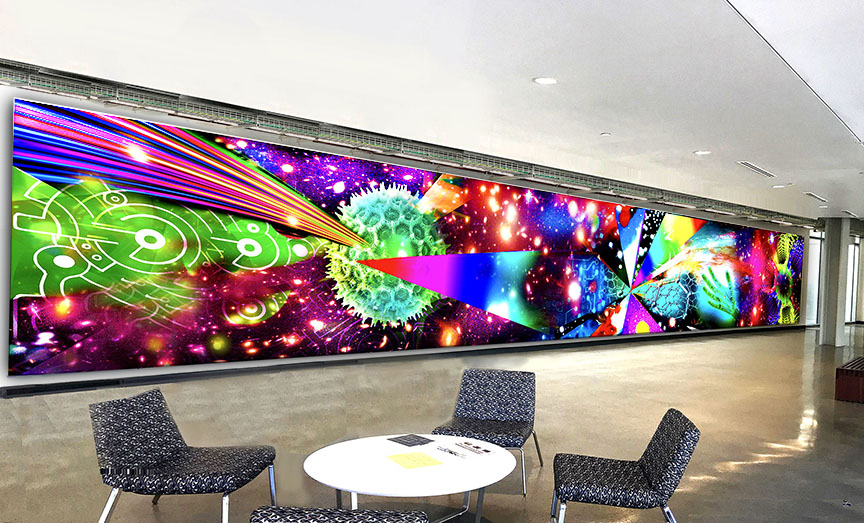 Micro-Megas
Cleveland Science Center
Dye transfer on aluminum. 10 ft. x 75 ft.
---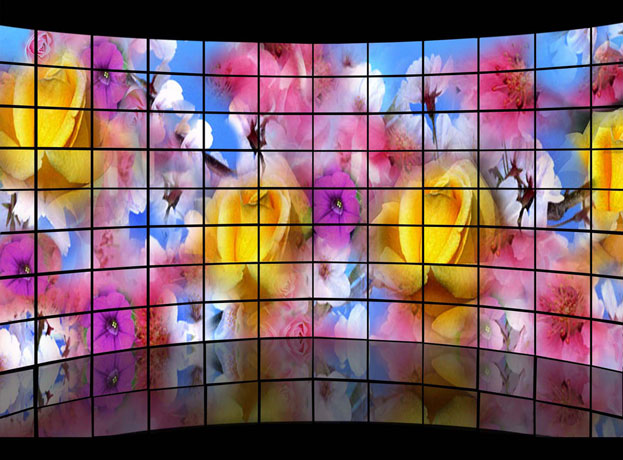 Under the Nighttime Sun
Fired enamel on back-lit glass. 10 feet x 28 feet.
Presbyterian Medical Center of Dallas
---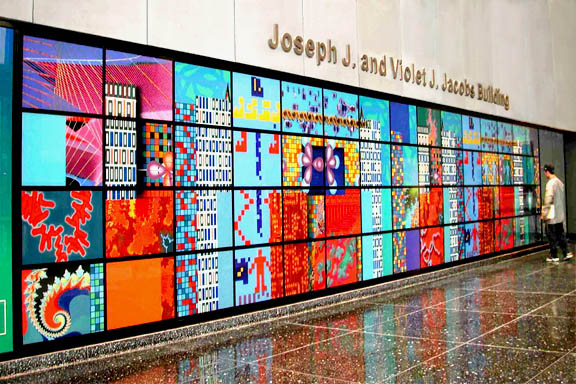 Urban Helix
Commissioned by Polytechnic University at Metrotech Center, New York City
8 ft x 54 ft, Fabricated by Mayer of Munich
Fired enamel on tempered float glass set in galvanized steel frame.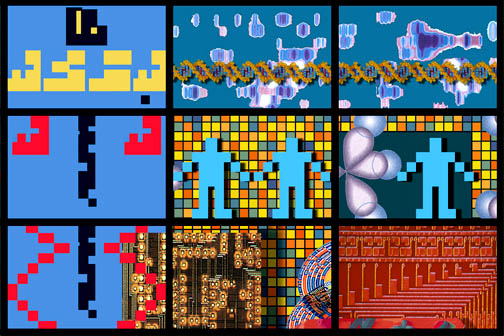 Detail of Urban Helix
---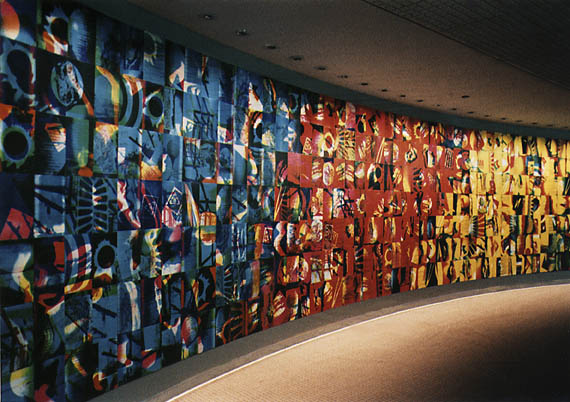 Precambrian Waltz
Port Authority of New York and New Jersey:
Photomontage on aluminum, on curved corridor wall. Front lit. 8 ft. x 42 ft.
---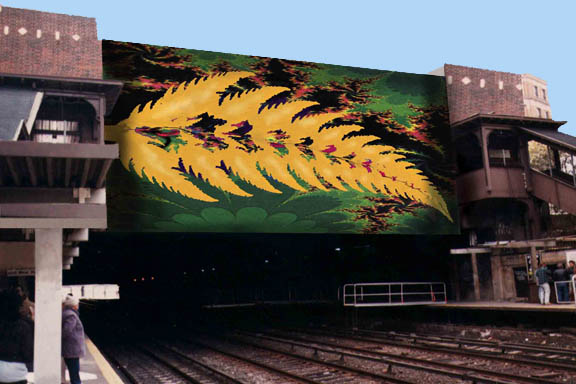 Green Thumb Station
Metro North Station: New York Botanical Gardens
36 ft x 62 ft:
Glass mosaic (finalist proposal).
---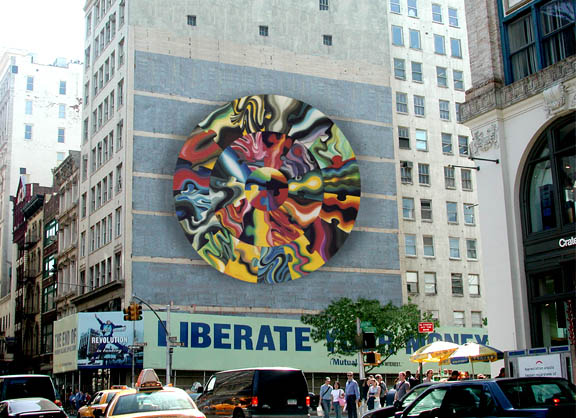 Mandala for the 21st Century
56 feet diameter.
Porcelain enamel on steel.
Corner of Houston St. and Broadway, New York City
Visualization
---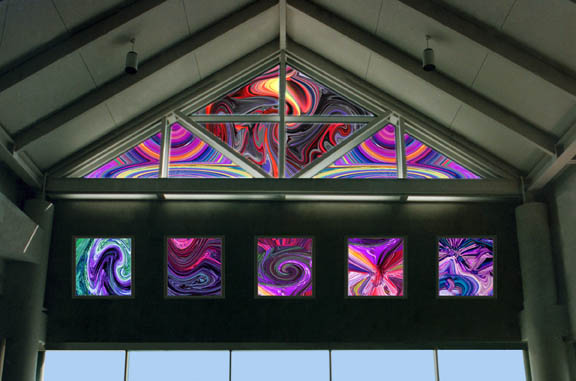 Convergence
Liberty Science Center, NJ
Fired enamel On glass windows.
---

Time Travelers Wilcox Technical Vocational HS
Acrylic mural on 'wavy wall.'
15 ft. x 110 ft.
Connecticut Commission on the Arts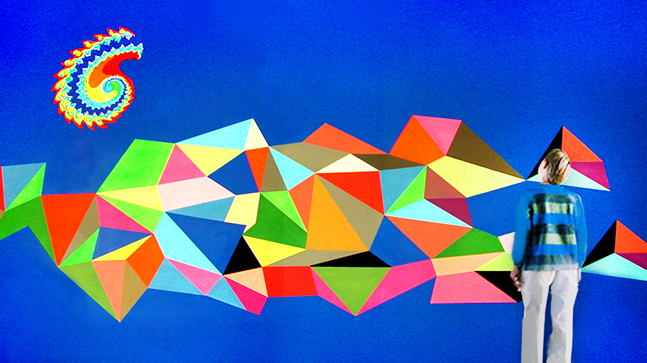 Detail of Time Travelers
---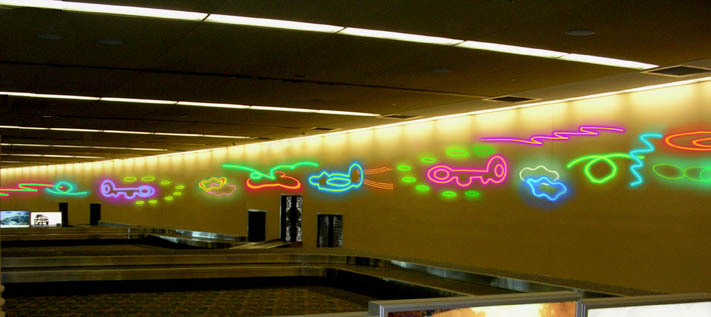 Things That Fly
Jacksonville International Airport: baggage claim area
Neon Lighting. 12 ft. x 245 ft.
---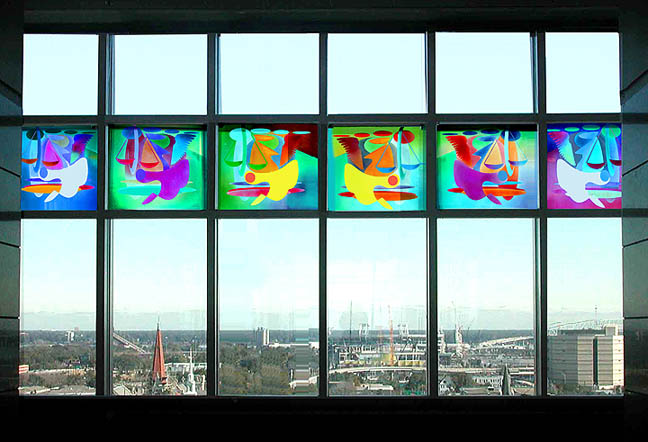 Swimmers
Jacksonville Florida Federal Courthouse
Fired enamel on glass windows. 4 ft. x 30 ft.
General Services Administration: Art-in-Architecture Program
Detail of Swimmers
---
Movement of Life
Enamel on primed linen. 8 ft. x 46 ft.
Pediatric Emergency Area: Kings County Medical Center NY
---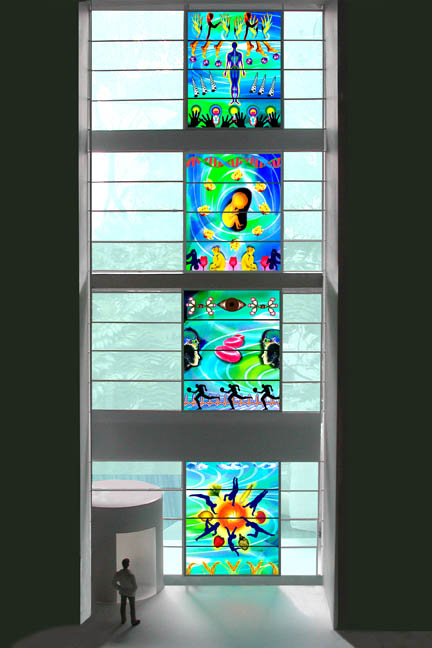 Utopia
(finalist proposal)
Texas Tech University Health Sciences Center
Fired enamel on glass. 18 ft. x 12 ft.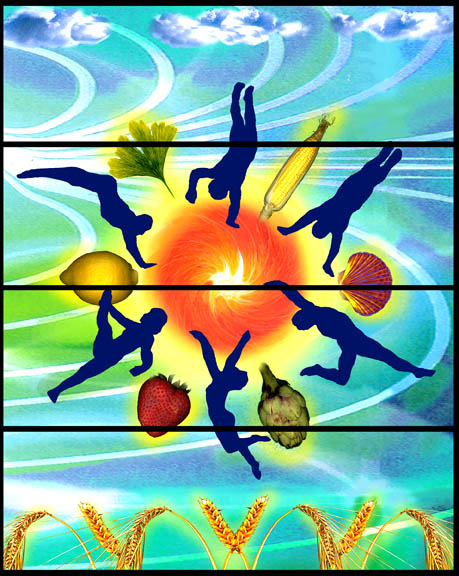 Detail of Utopia
---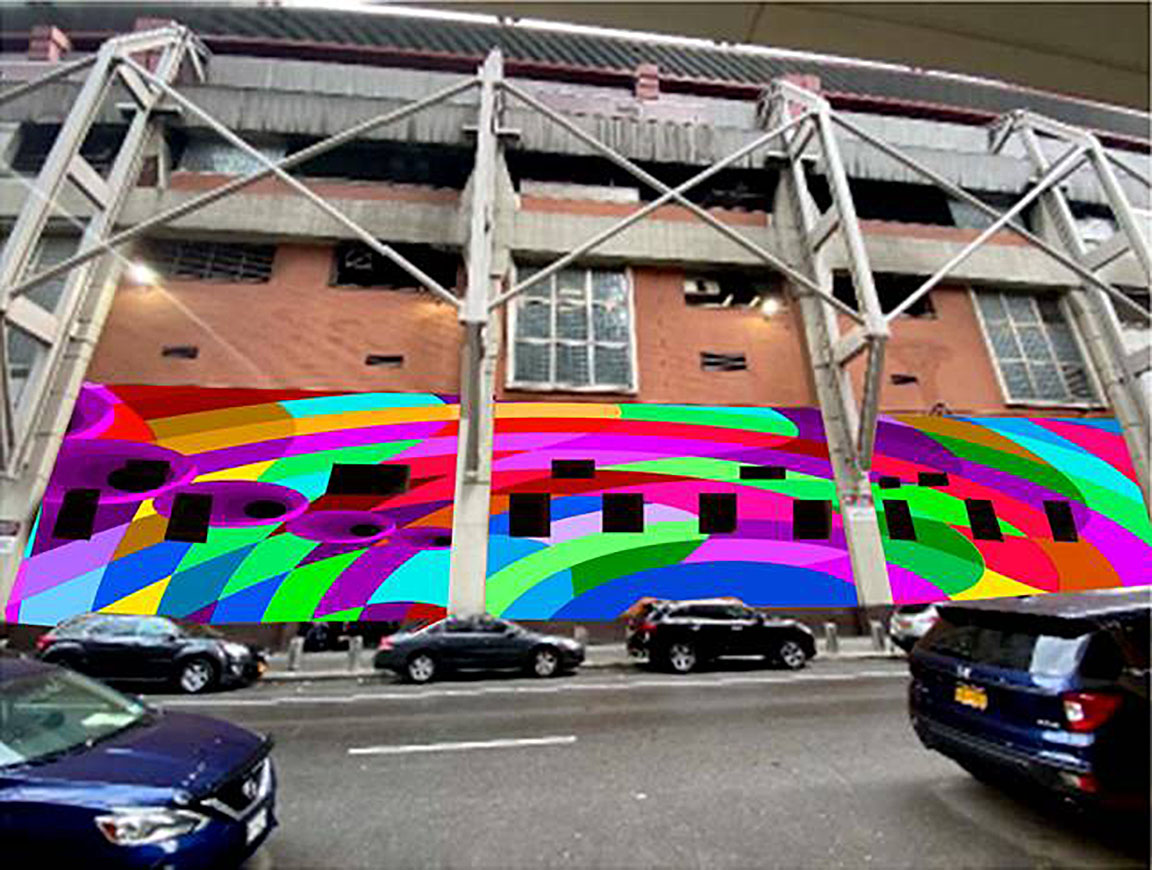 Port Authority
Port Authority Bus Terminal NY: Finalist proposal.
---
---